My husband Tommy Riles AKA founder of Life of Dad also works on The Ellen Show 💙
(And no, we cannot get you tickets to "Ellen's 12 Days" shows)
Besides asking for tickets, the other main question people ask me is if I attend a bunch of tapings which I do not…unless Garth Brooks is a guest😉
But this past month, I was lucky enough to attend two shows; the first was obviously when Garth was on the show. The second was because my girlfriend from kindergarten begged me to go with her for her birthday and she has one of those smiles you can't say no to☺️ Now Tommy usually acts as our photographer for whichever group I go with…but leave it to my kindergarten bestie to talk us into this shot.
In the 13 years together and 16 years that Tommy's worked there, I don't think we ever snapped a photo of just us. There's a few family photos with us and the kids floating around (see gallery below) but none of just us two. And well, I'm in love with this picture…and this guy!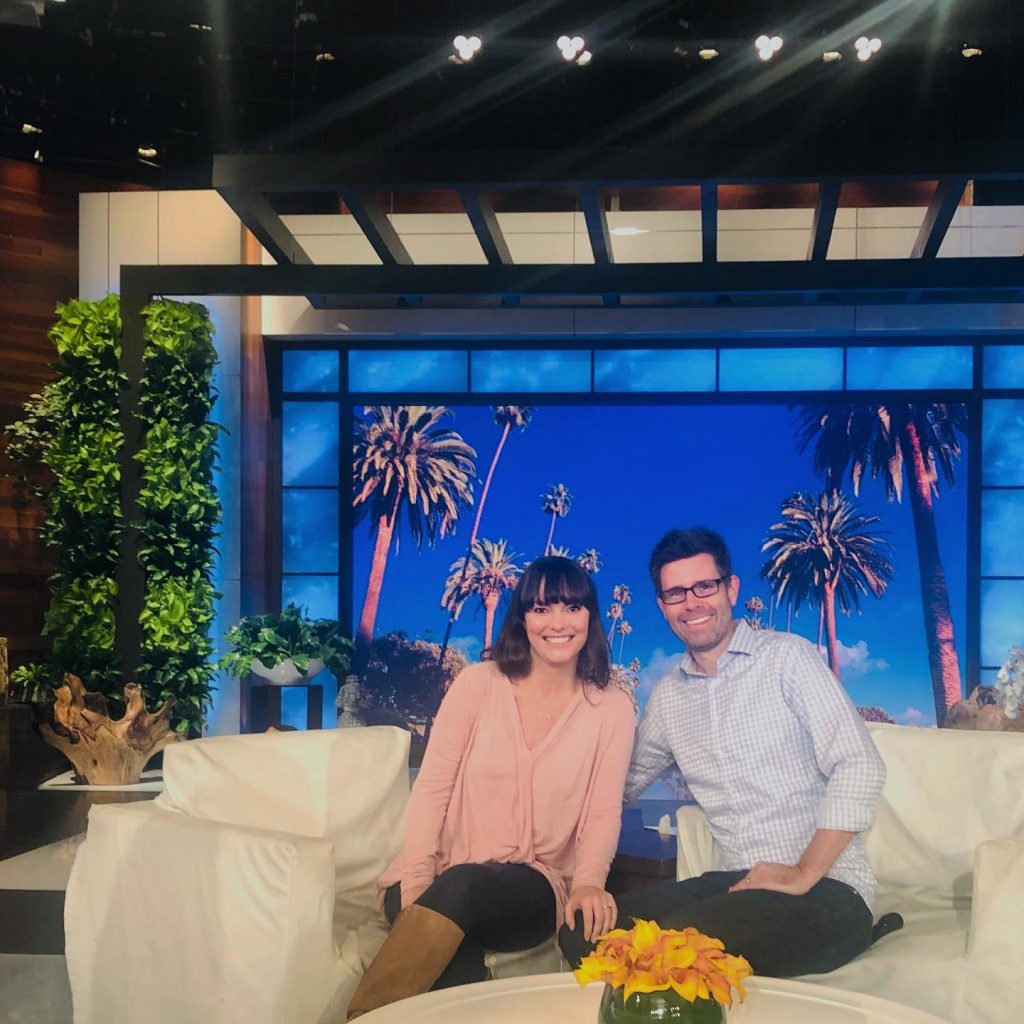 I can't help but think there will come a day that Ellen decides to end her show (fingers crossed not for another decade) and when that day comes, she will retire as a tv legend like Oprah & Johnny Carson🙌
I'm going to look back at this photo (which will likely be blown up and framed) and remember how I felt in that audience… my cheeks sore from smiling so much, my hands hurting from clapping so hard, my voice horse from cheering so loud… all of which I wouldn't change😂👏🗣 And of course, there will be a healthy dose of bragging involved as we share stories to our kids and grandkids how mom and pops were around to experience the legendary Ellen DeGeneres IRL!