This is a sponsored post with ChildLife Essentials.
'Tis about to be the season of holiday shows, family dinners, and gift-giving galore! But with the hustle, bustle, and high demands of parenthood, it's hard to remain grateful amidst it all. So, here's a list of things we can always be thankful for, no matter how much life requires this holiday season!
We're gonna start off by saying that we're super thankful for anything that makes our lives easier. We know, we know, who isn't? But when we've got four play rehearsals & two performances, a holiday dinner to host, and a thousand presents to wrap in the matter of a week or two, simplicity is everything. So, to the wrapping paper organizers, gift checklist apps, and ChildLife Essentials vitamins & supplements for infants and kids, we salute you!
If you have no idea what we're talking about, today is your lucky day, because Life of Mom is about to make your life a whole lot easier. ChildLife Essentials's own Dr. Murray Clarke has developed The Core 4, a series of vitamins and supplements that keep our children fortified with nutrition and immune support any time of year. No more guessing whether our kids are receiving the nutritional support they need or not! The Core 4 includes the Multi Vitamin & Mineral formula for dietary enrichment, Pure DHA for brain and nervous system health, Liquid Vitamin C to help with detoxification, & Vitamin D3 for a strong immune system. Talk about ease!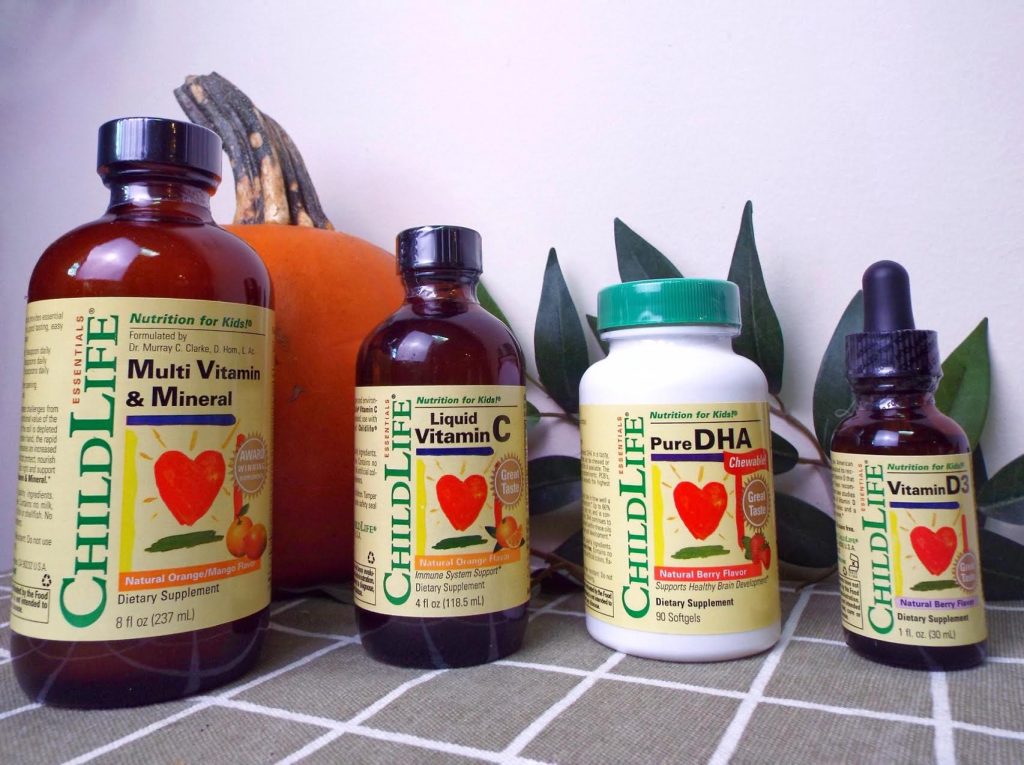 And we'd be an awful friend if we didn't tell you about their Toothpaste Tablets that fight plaque, are safe to swallow, and contain no scary chemicals, thanks to cranberry extract and xylitol (both safe and proven to fight plaque). They're certainly less messy than traditional toothpaste, plus the kiddos love that it's in chewable form. This takes the fight out of brushing, which we all know is a big deal.
Also, if trying to keep a totally balanced diet around the holidays seems impossible, it's because it is. In fact, one thing my kids will never eat (holidays or not) is fish. However, because of ChildLife Essentials Pure DHA & Cod Liver Oil I don't have to have that "Are You Going to Eat Your Fish, or What?" argument at Christmas. I can find ease and comfort in the fact that ChildLife Essentials offers my kids enough fish oil for proper brain development even when their diet can't. And that means the world to us (especially during the holidays).
Speaking of diet, one thing we're super thankful for is holiday food.Turkey, honey ham, mashed potatoes, candied yams, green bean casserole, you name it, we love it. But sometimes varied eating habits can throw off more than just your gut. The brain and stomach have a clear pathway to each other, thus if you and the kids are feeling off, it may have to do something with your shifting diet.
A great way to account for that and make sure your kids stay as 'regular' as possible this season and beyond, is to take ChildLife Essentials' Probiotics with Colostrum. It was specially designed with three different steps of care that include a probiotic, colostrum, & a prebiotic. Its health benefits are vast as it can be preemptive in nature, as well as help support your immunity. Plus, it can be used for children through their teenage years, which is amazing. We don't miss a day of the Probiotics with Colostrum because we surely don't want to miss a day of eating this season! By the way, ChildLife Essentials also has an Oral Care Probiotic that offers ear, nose, and throat support, too. Which is always helpful during flu season. And when it's a little too late for their little tummies, there's also the Organic Gripe Water. ChildLife Essentials has literally thought of everything, haven't they?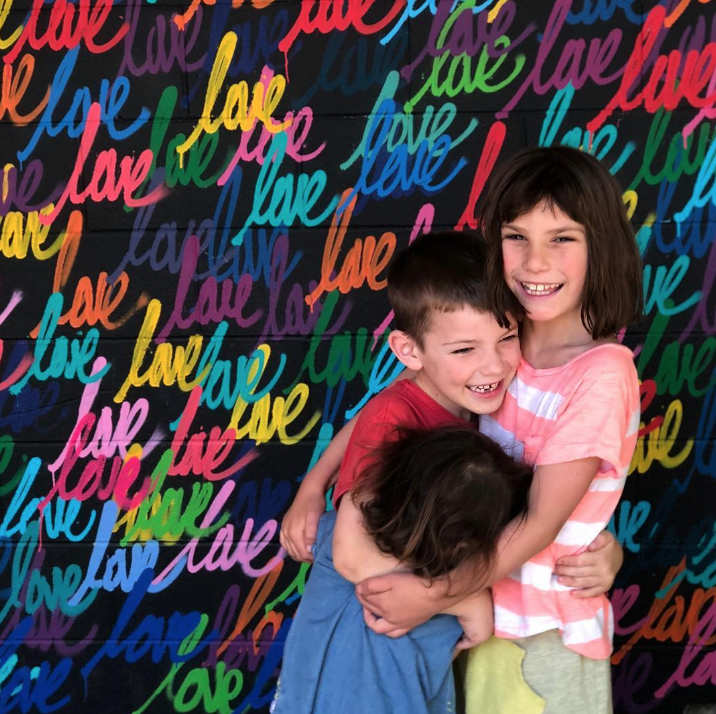 And last but not least, we are SO very thankful for our family's health! Without our health we might not be able to experience all the wonderful obligations that we're getting tired just thinking about. And as much as you can do without another fruitcake from Aunt Carol, this could be the last time the kiddos get a chance to see Great Grandpa Howard. That's why we're sure to protect our family's immune systems with ChildLife Essentials all the time, but most especially during the holidays! They have tons of immunity-building products besides The Core 4, including their two types of probiotics, as well as Echinacea, & one of our favorites, First Defense. First Defense is an amazing product that uses zinc, olive leaf extract, St. John's Wort, & more to offer daily immune support. We are so very thankful for the support ChildLife Essentials offers us all year-round.
Let's face it, health is the new wealth because we're nothing if we're not feeling good enough to take on life's hurdles (the holidays included). That's why we are thrilled to offer one lucky Life of Mom community member a big ChildLife Essentials prize package! To enter be sure to watch our Facebook Live video on November 21st at 11am PST directly on our Facebook page.