A few week's before our first child was born, my husband Tommy started a blog called Life of Dad.
Our daughter had been diagnosed with a serious heart defect and would need open-heart surgery to save her life. The second half of my first pregnancy was spent preparing and planning for a very scary entrance to parenthood. Tommy started Life of Dad to update our family and friends on our daughter's health knowing we wouldn't want to retell detail after detail…we would want to focus on our girl.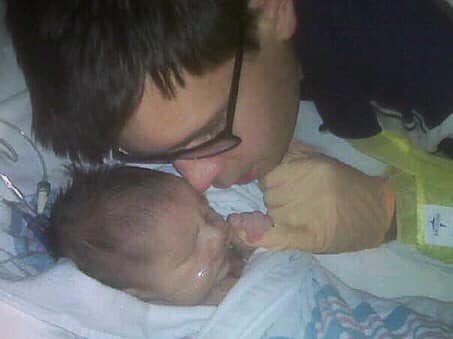 When Barbara was born, doctors took her away from me immediately but Tommy never left her side, singing and talking and praying so that our baby recognized a familiar voice. Babs never let go of his finger.
At 1 day old, Barbara was transferred to Children's Hospital Los Angelesand at 3 days old had open-heart surgery. While the surgery was considered a success, the swelling overwhelmed her body and she flatlined 3 times just a few hours later. Tommy and I stood there, heartbroken and helpless.
That was our rock bottom.
After that day, Barbara's health continued to progress and heal. She is now a thriving 9 year old who loves puppies and babies!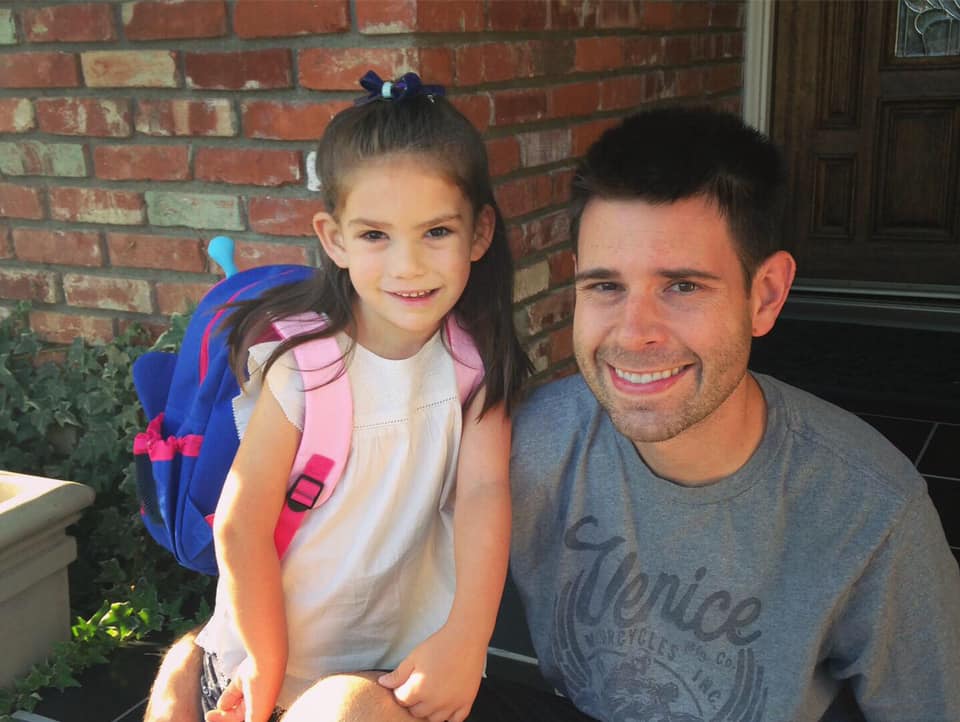 As our girl recovered, Tommy's content on Life of Dad got lighter, bringing in humor and growing this community for dads to feel celebrated and supported. He had big dreams for this little old blog called Life of Dad.
9 years later, it is one of the top parenting communities online with over 2.5 million followers worldwide. I remember celebrating when he hit 5K followers. Through the years (and through many algorithm changes) it has not always been easy to keep this community afloat…but Tommy's personal sacrifices and commitment to providing a platform for dads to be celebrated and supported has never wavered.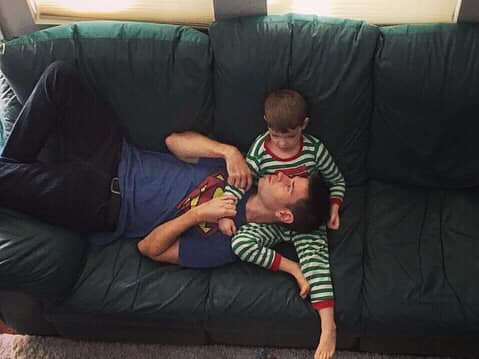 Life of Dad has literally saved lives and built up fathers after some of their lowest points…not to mention some hilariously relatable memes and videos.
Crazy to think this all came from the darkest time in our lives as parents and one dad's big dream.
I share all of this with you because Tommy is far too modest and humble to say himself!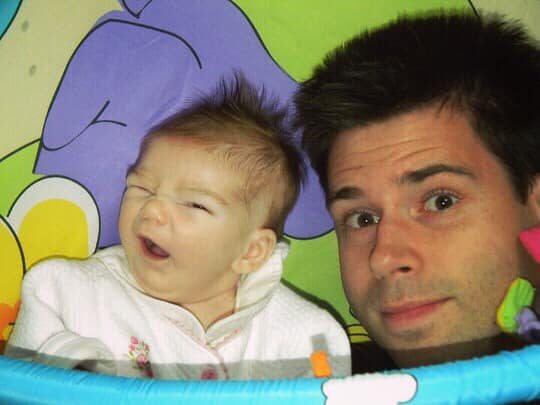 So Happy Father's Day babe, I'm so crazy proud of you!!! You can bring a toaster oven to a resort anytime;)
Love you ❤️